Experience the roof of Tyrol.
The holiday region is beautiful for mountain hikers, winter sports enthusiasts and nature lovers. On the Pitztal Glacier below the Wildspitze, Austria's highest skiing area at up to 3,440 metres above sea level ensures snow-sure fun on the slopes until May and the most beautiful powder snow. In summer, there are numerous routes for hiking enthusiasts - easy as well as challenging summit tours. Adventurous, short family hikes are offered to the Söllberg waterfall near St. Leonhard and to the Stuiben waterfall near Jerzens, which with a height of 150 metres is one of the largest in Tyrol.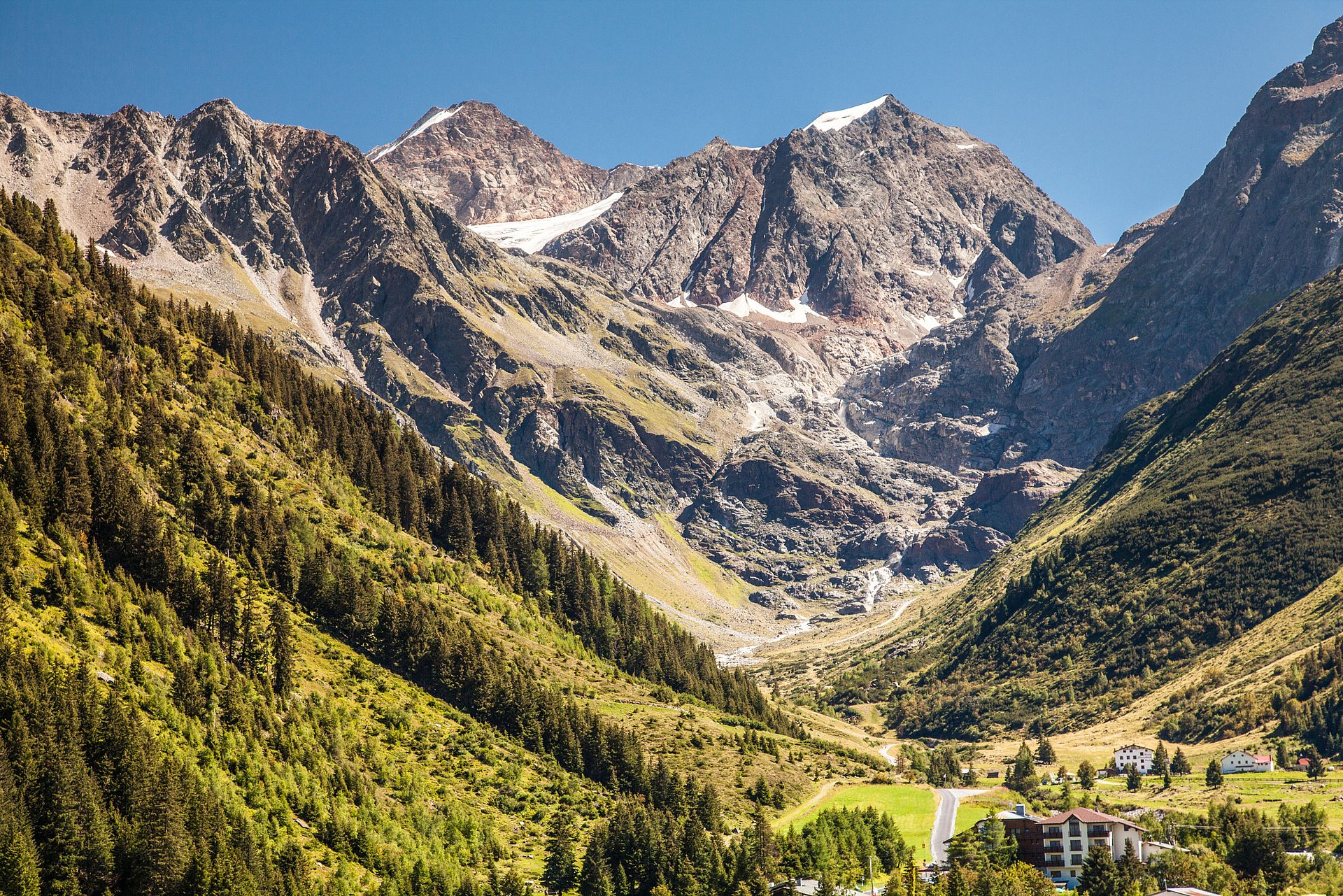 Pitztal in summer
10 reasons why we love summer in Pitztal: The unique scent of the mountain meadows and forests, the unique mountain panorama that opens up after every hike, the contentment and peace that rises in us when we sit in a hut, a raft trip on the Rifflsee, because it's just cool, cool nights with the window open, alternative programmes even in bad weather, visiting the glacier, because snow in summer is something special, a thunderstorm in the mountains, playing with the children in the garden, simply enjoying the time.
Summeractivities
The Pitztal Valley
Deeply snow-covered forests, steeply towering rock giants, romantic villages. The Pitztal goes its own way. Far away from mass tourism, the Pitztal has developed into an absolute insider tip. Drive up to the roof of Tyrol once. At 3,440 m above sea level. Skiing as it was then - without artificial snow, without crowds, without hustle and bustle. Just ski. Feel free. Nothing must! The Pitztaler nature waits! The Hotel Gletscherblick the name says it all, is located at the foot of the Pitztal Glacier. There is something mysterious about living at the end of a valley, but also something wonderfully relaxing. The soundscape is dreamlike: crackling snow in winter and the sound of the brook in summer. Wonderful - we are coming. We are in the mood for a relaxing vacation. Smell the mountain air, trudge through the snow...It works wonders.
Keen on more!