We are in a good position!
Nestled in the incomparable Pitztal mountains, Hotel Gletscherblick stands for clear values: consistency, closeness to nature and attention to detail - a feel-good place with character since 1960.Directly at the foot of the Pitztal Glacier at the end of the valley, Hotel Gletscherblick is the ideal starting point; not only for exciting adventures, but also for soothing time-outs; at 1,700 metres above sea level in the middle of the mountains. Ten thousand square metres of natural garden surround the hotel and even beyond that - as far as the eye can see - one thing prevails here: untouched nature. The closeness and above all the love of nature are clearly noticeable at Hotel Gletscherblick. With a heart for herbs and everything homemade, we would like to bring you closer to what matters to us: living in harmony with our surroundings - sustainably, thoughtfully and always genuinely.
We look forward to seeing you!
Yours, Ronja Falbesoner & the team of the Hotel Gletscherblick
The Pitztal Valley
Deeply snow-covered forests, steeply towering rock giants, romantic villages. The Pitztal goes its own way. Far away from mass tourism, the Pitztal has developed into an absolute insider tip. Drive up to the roof of Tyrol once. At 3,440 m above sea level. Skiing as it was then - without artificial snow, without crowds, without hustle and bustle. Just ski. Feel free. Nothing must! The Pitztaler nature waits! The Hotel Gletscherblick the name says it all, is located at the foot of the Pitztal Glacier. There is something mysterious about living at the end of a valley, but also something wonderfully relaxing. The soundscape is dreamlike: crackling snow in winter and the sound of the brook in summer. Wonderful - we are coming. We are in the mood for a relaxing vacation. Smell the mountain air, trudge through the snow...It works wonders.
Top 10 location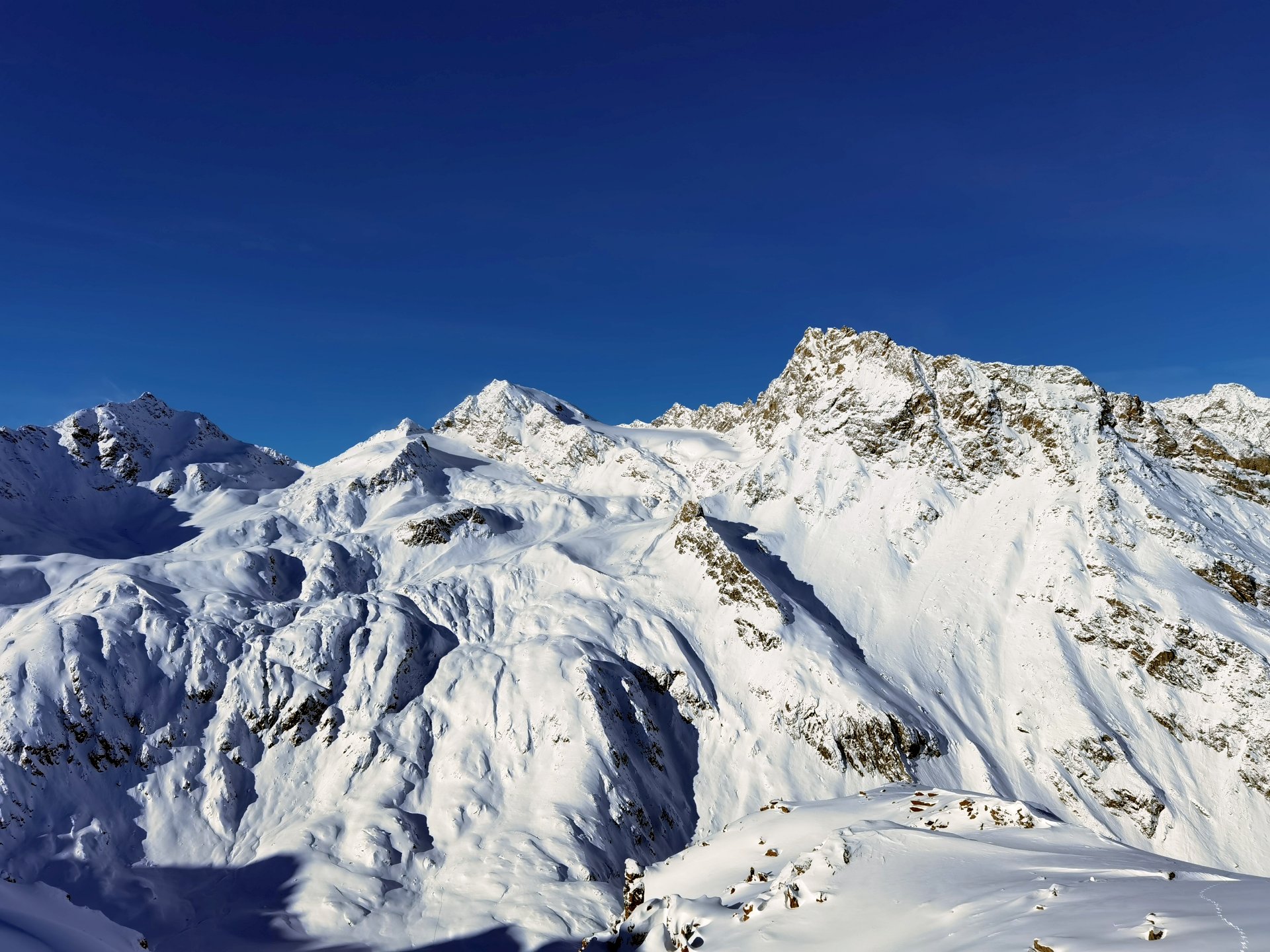 Your hosts
Ronja & Wolfgang help out everywhere. Wolfgang is always the first in the morning. When the coffee machine will be switched on, and the fresh bread is lovingly placed in the baskets, Wolfang is already "on duty". Both hosts love to work everywhere and together with a team of many years; they manage to maintain an excellent work-life balance. That is enormously important to us. Only those who start the day well-rested can actively contribute to the business, says Ronja Falbesoner. When asked what the best compliment from your guests is, Ronja answers with a laugh: "We'll be back! We want to thank our dear regular guests for their loyalty.