Nature enjoyment or skiing!
The Hotel Gletscherblick is really well located. In a special place. A bit away from the action and yet in the center. The Gletscherblick is a temporary home, where the quiet care and the naturalness of lived hospitality make the house something special. In this winter, security, normality and stress-free vacations gain a new meaning. Our region offers all this and much more. Discover the winter vacation in a new dimension.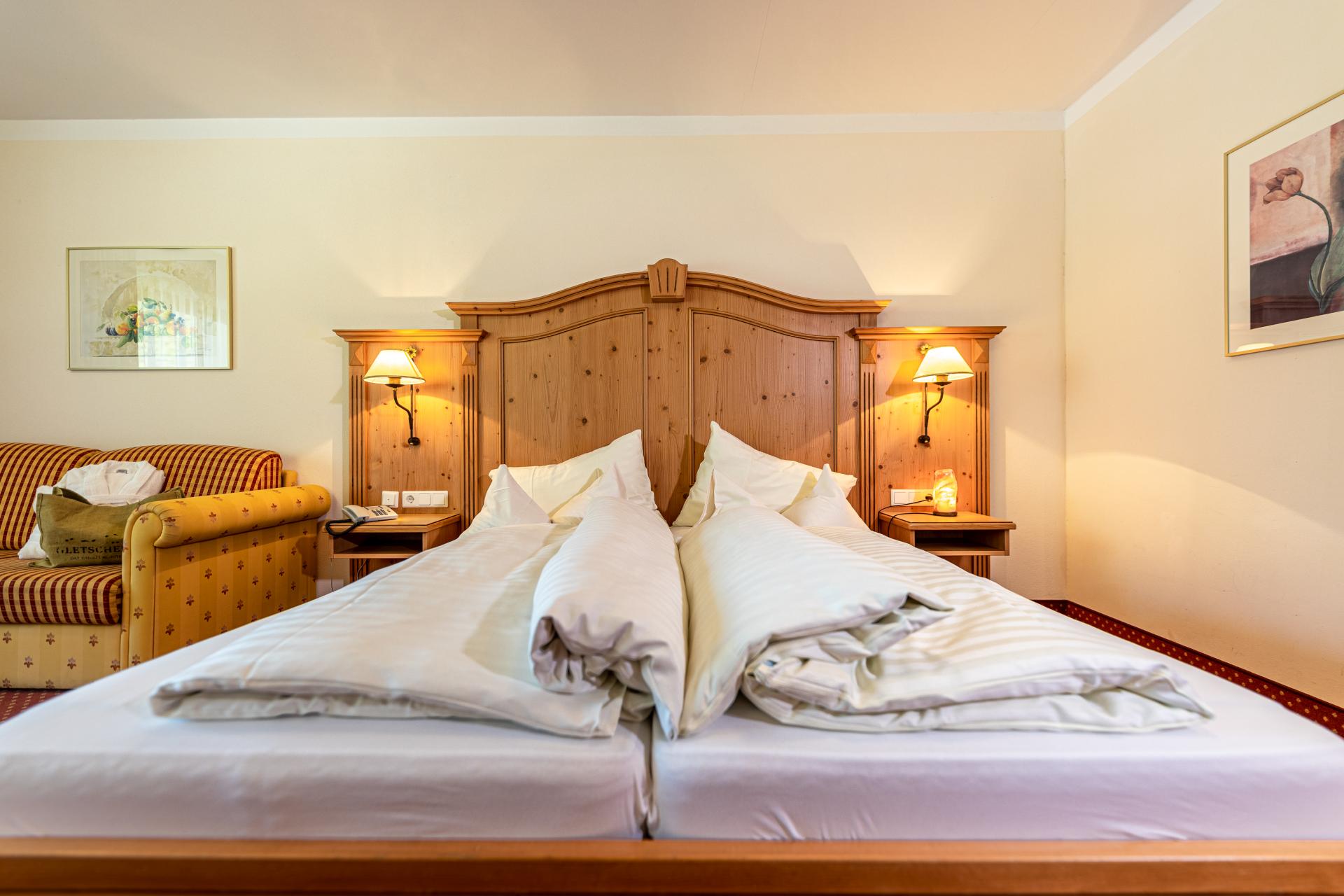 Arrive. Come to rest.
In our 38 rooms and suites we want to provide you with one thing above all: Coziness. With a far-reaching view out over the valley or directly onto the imposing glacier, you have plenty of space here. To relax, to enjoy and above all to breathe deeply.
Our Rooms
A Place of Strength
Escape from everyday life. The perfect retreat, at 1,700 m above sea level - at the very end of the Pitztal Valley. Where the road ends, a unique vacation experience full of genuine moments begins. No noise, no stress - just you and your loved ones. Cosy mornings with a view of the mountain world and you have the next vacation experience.
Our hideaways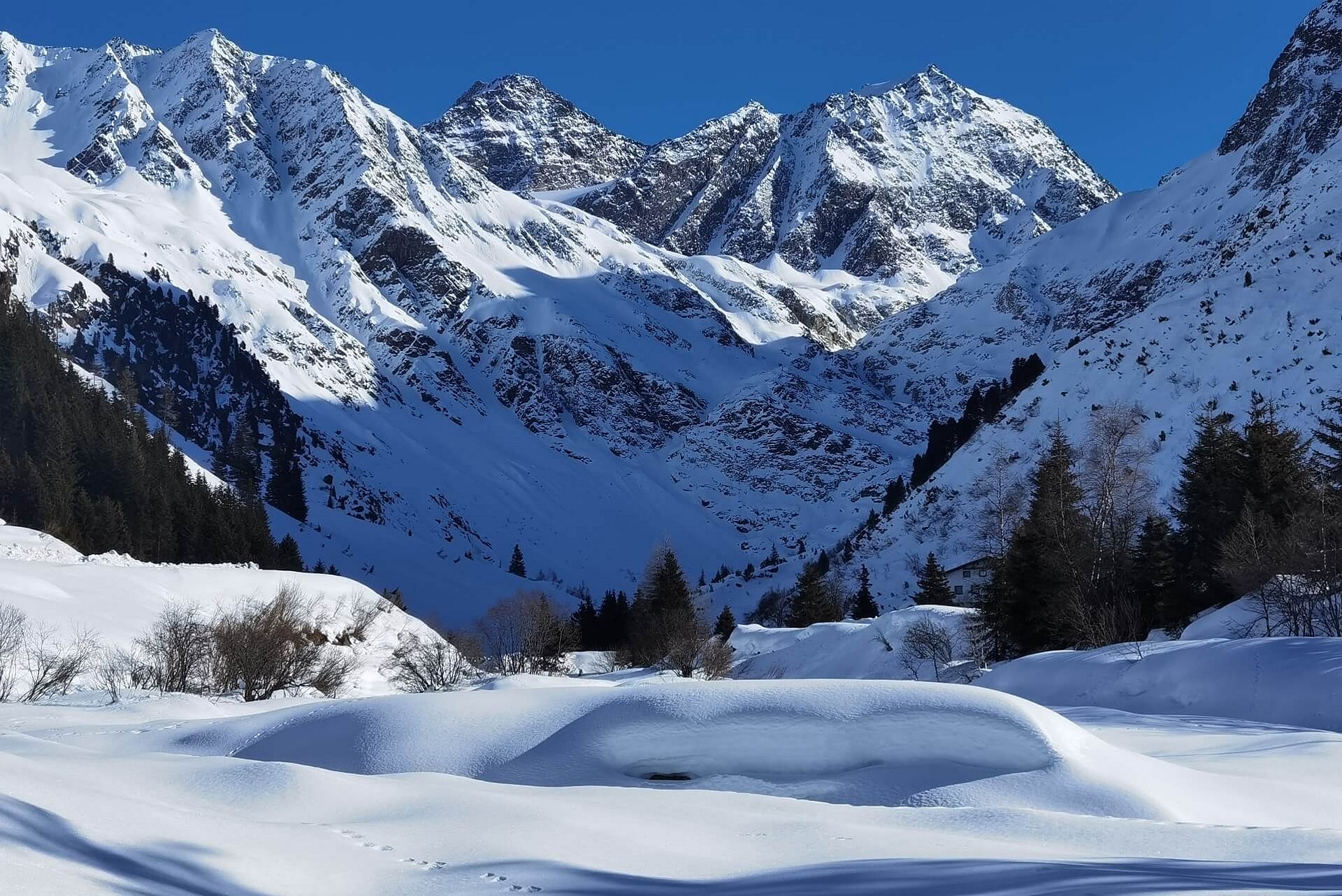 Relaxation
Return to our cozy hotel in the Pitztal Valley after a sporty-active vacation day in the fresh mountain air and let the day end in our small but fine wellness oasis. Our saunas & steam baths revive the senses and tired muscles.
Discover our SPA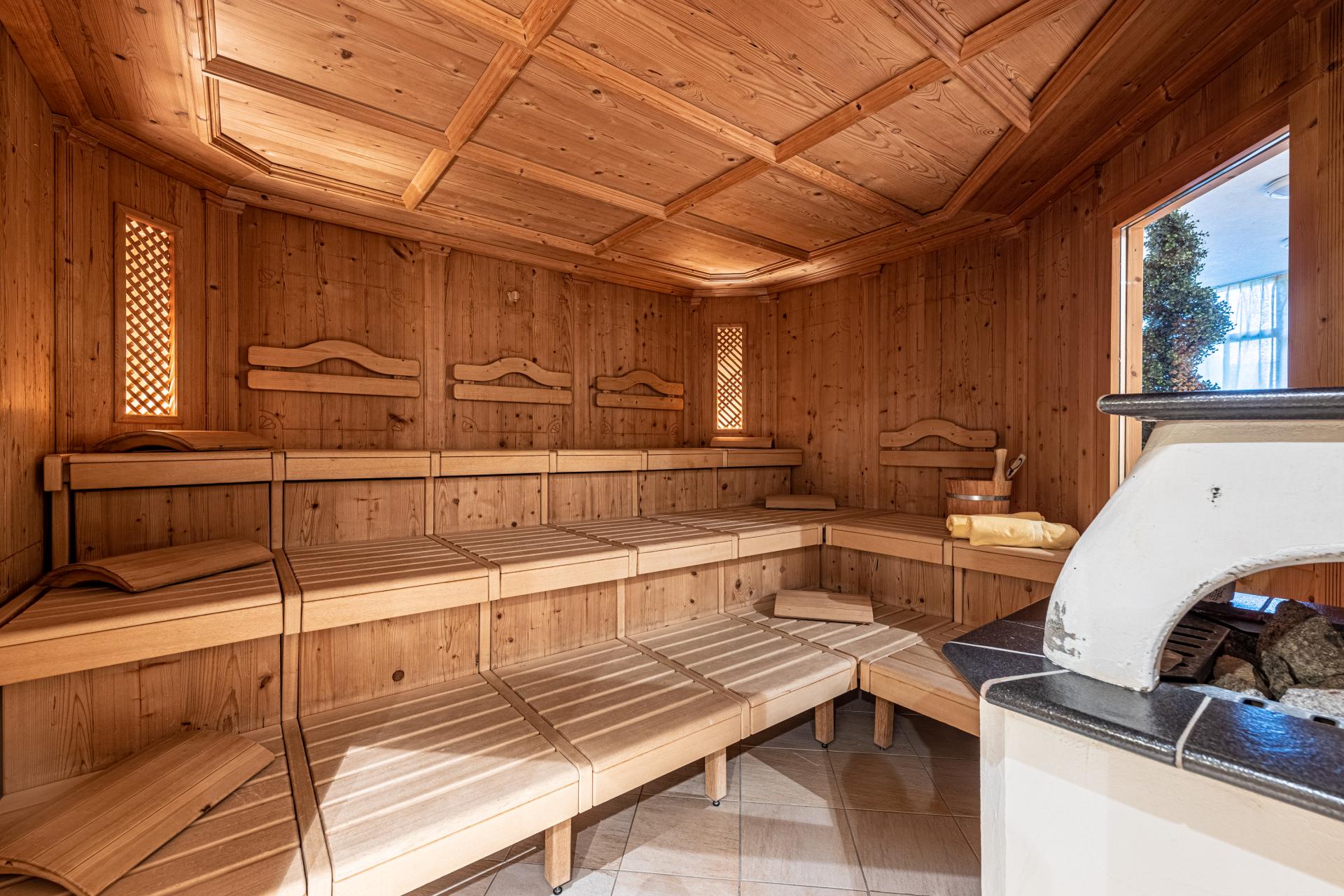 Planning certainty
Eased cancellation conditions for direct bookings