Winterholiday on & off the slopes
Enjoy the Pitztal
Wake up. Not a sound. At most the snow falls from the roof with a soft "plop". The curtain rises on the magnificent landscape of the rear Pitztal. Pack up warmly and head out into nature to go wind hiking and explore the area. We are really in love with winter: directly from the hotel you can start your winter hike or do a sporty round on the cross-country ski run. The best comes at the end: ski-in | ski-out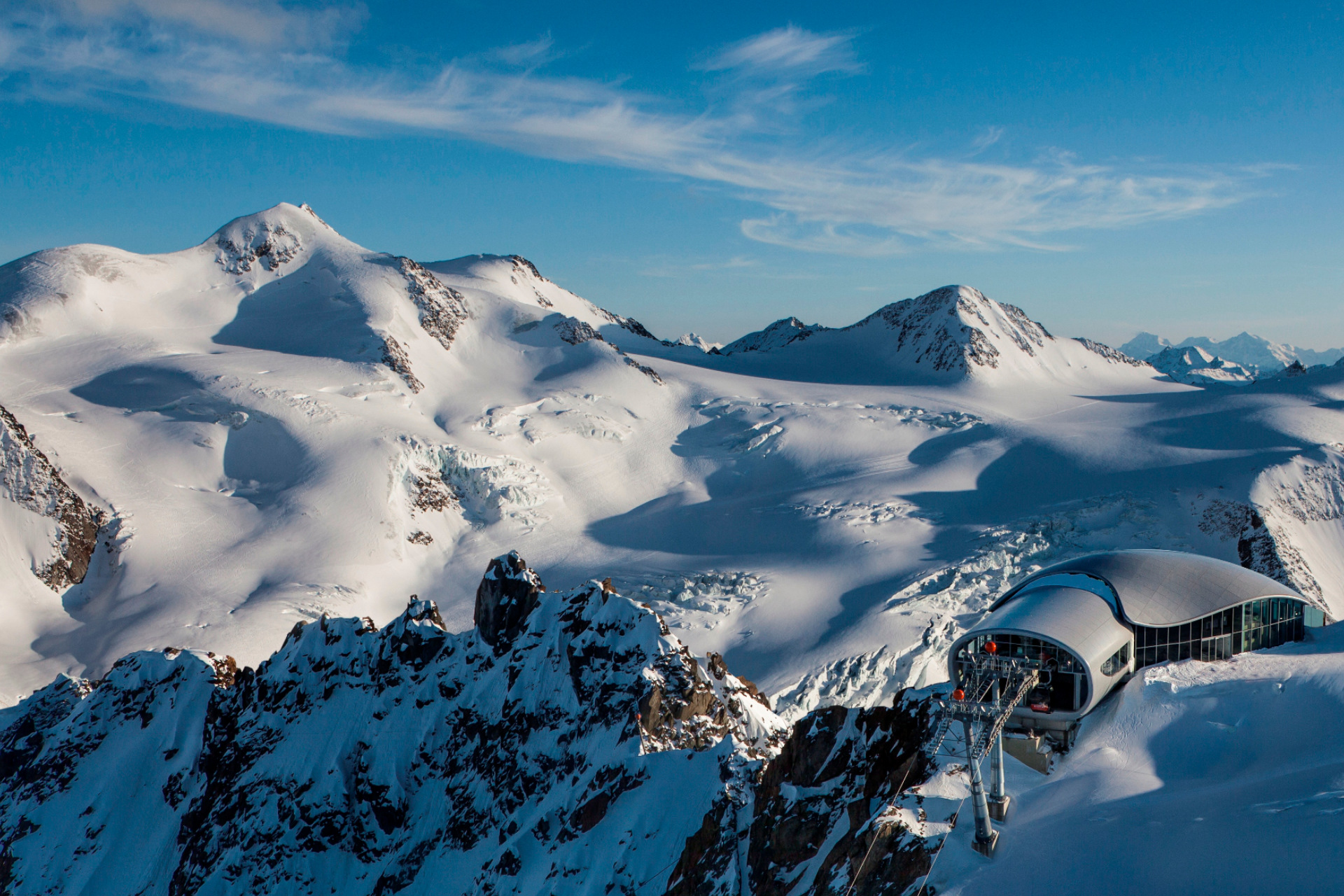 Skiing in the Pitztal
The Pitztal Glacier is a dream for all natural snow lovers and starts the winter season as early as October, because at over 3,000 m there is always fresh snow - all year round. Together with the Rifflsee ski area, skiers have the choice between rapid descents or pistes that invite you to carve.
more information
Ski tours
The mountain experience away from the ski slopes is fascinating, especially when one or the other ski tour leads to a 3000-metre peak. Ideal starting points here are the mountain station on the Pitztal glacier and the mountain station of the Rifflseebahn. Those wishing to embark on a ski tour for the first time will find beginner-friendly tours. However, those who would like to explore the DACH of TIROL can venture a ski tour from peak to peak here.
More information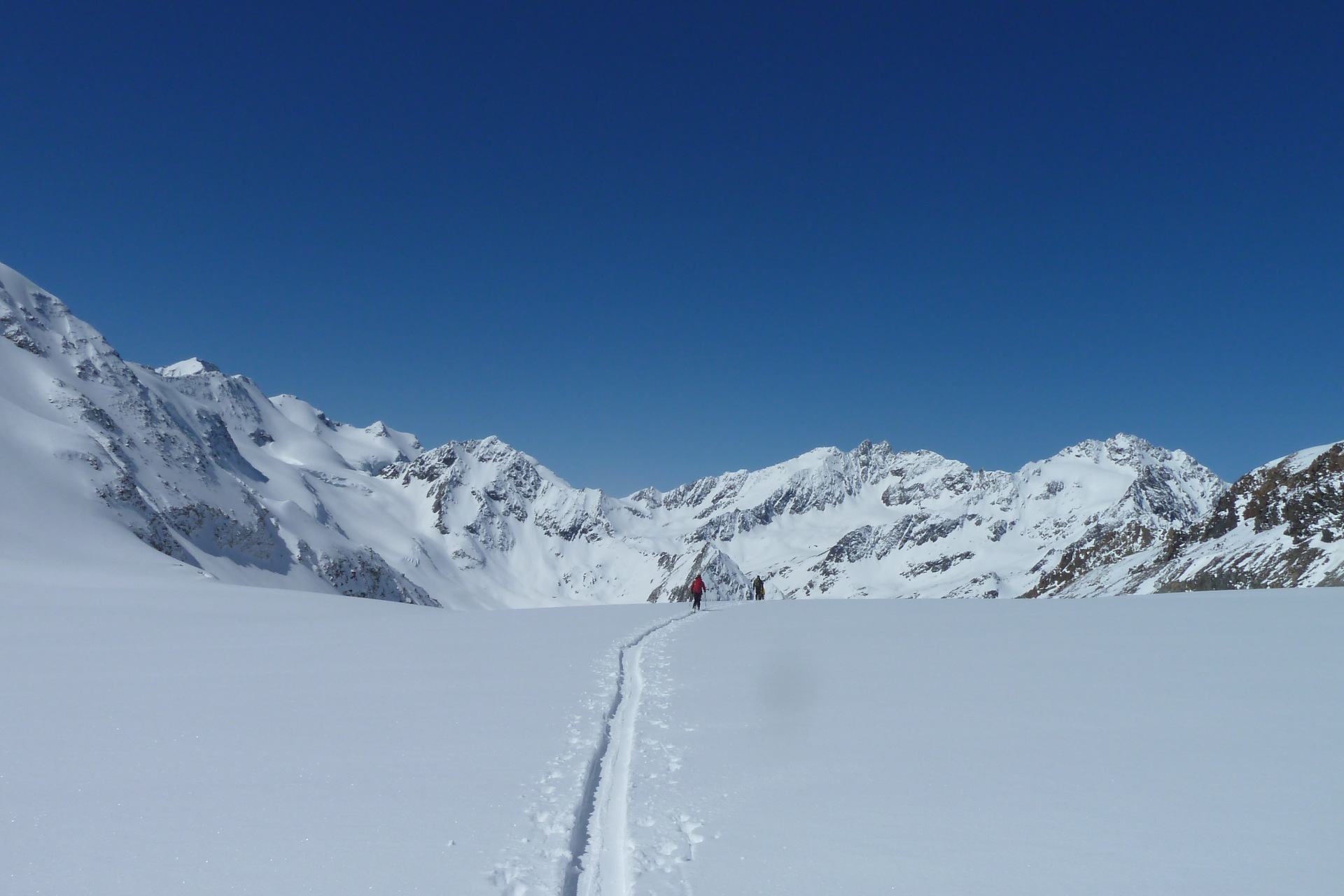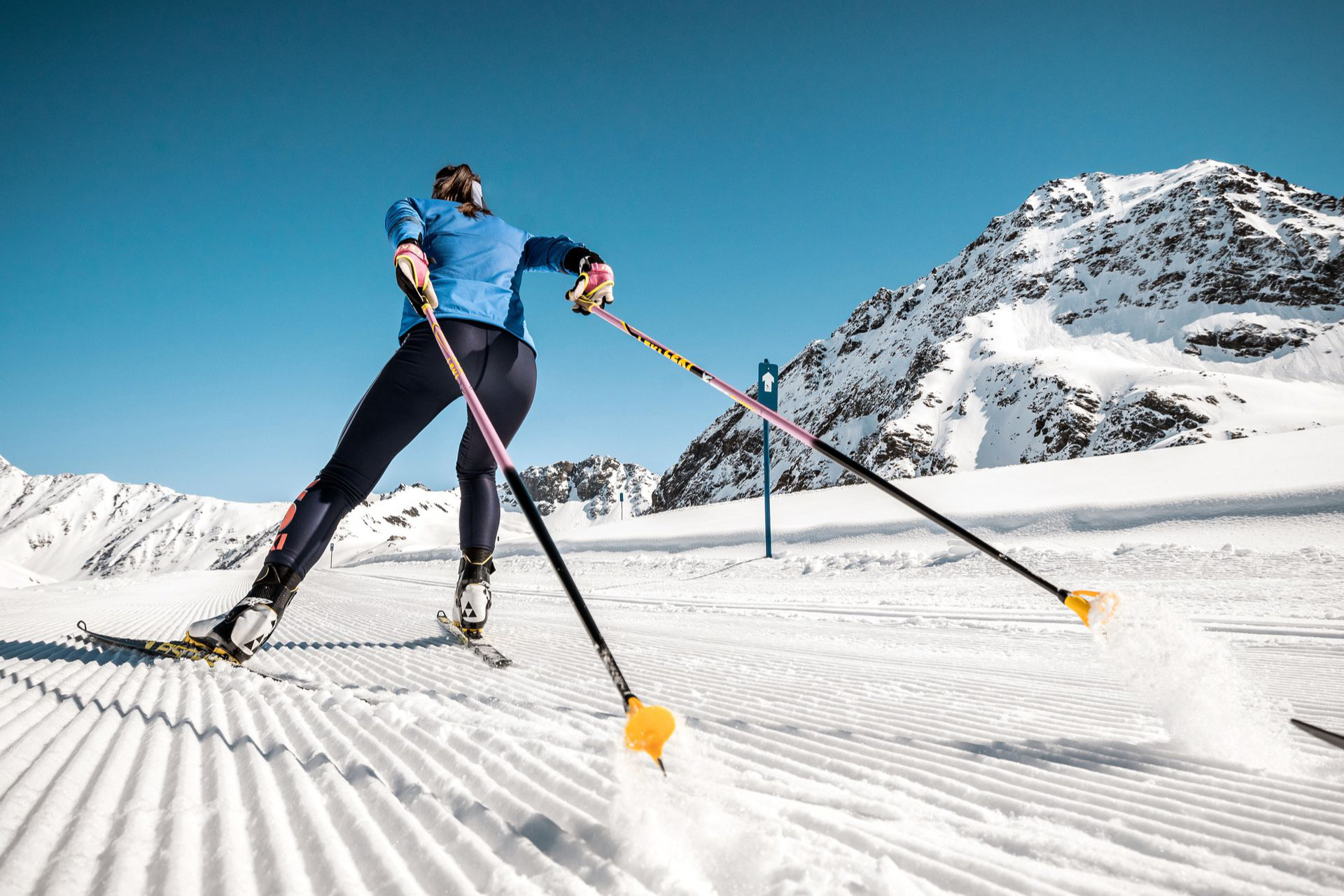 Cross-country skiing
Cross-country skiing with guaranteed snow. Cross-country trails in the valley and on the glacier - only the Pitztal can do that. Skating or classic trails - our trails have every style. Leisurely laps to challenging routes on the roof of the glacier. With us you will find cross-country skiing opportunities for beginners, advanced skiers and professionals.
Pitztal Nordic Track on the Valley Floor: 21,7 km
Cross-country Ski Center at Pitztal Glacier: 2,740 m altitude, up to 7 km of tracks
Rifflsee High Altitude Track: 2,200 m altitude, 5 km
Snow- Shoe Hiking
The snow crunches, clear air fills your lungs and you can breathe freely. A snowshoe hike becomes a discovery tour of wintry nature. Immerse yourself in the winter wonderland of Pitztal.
Find out more!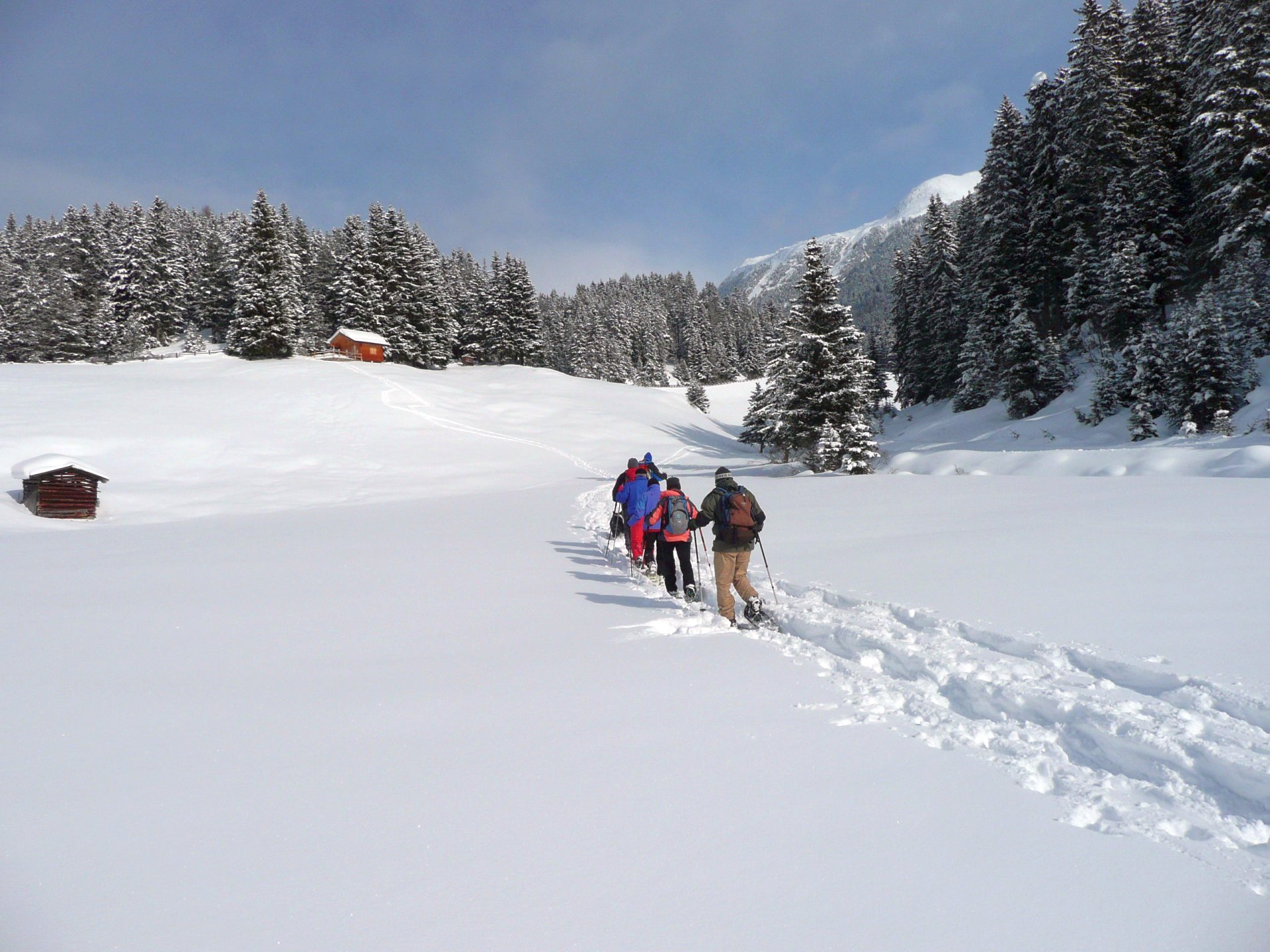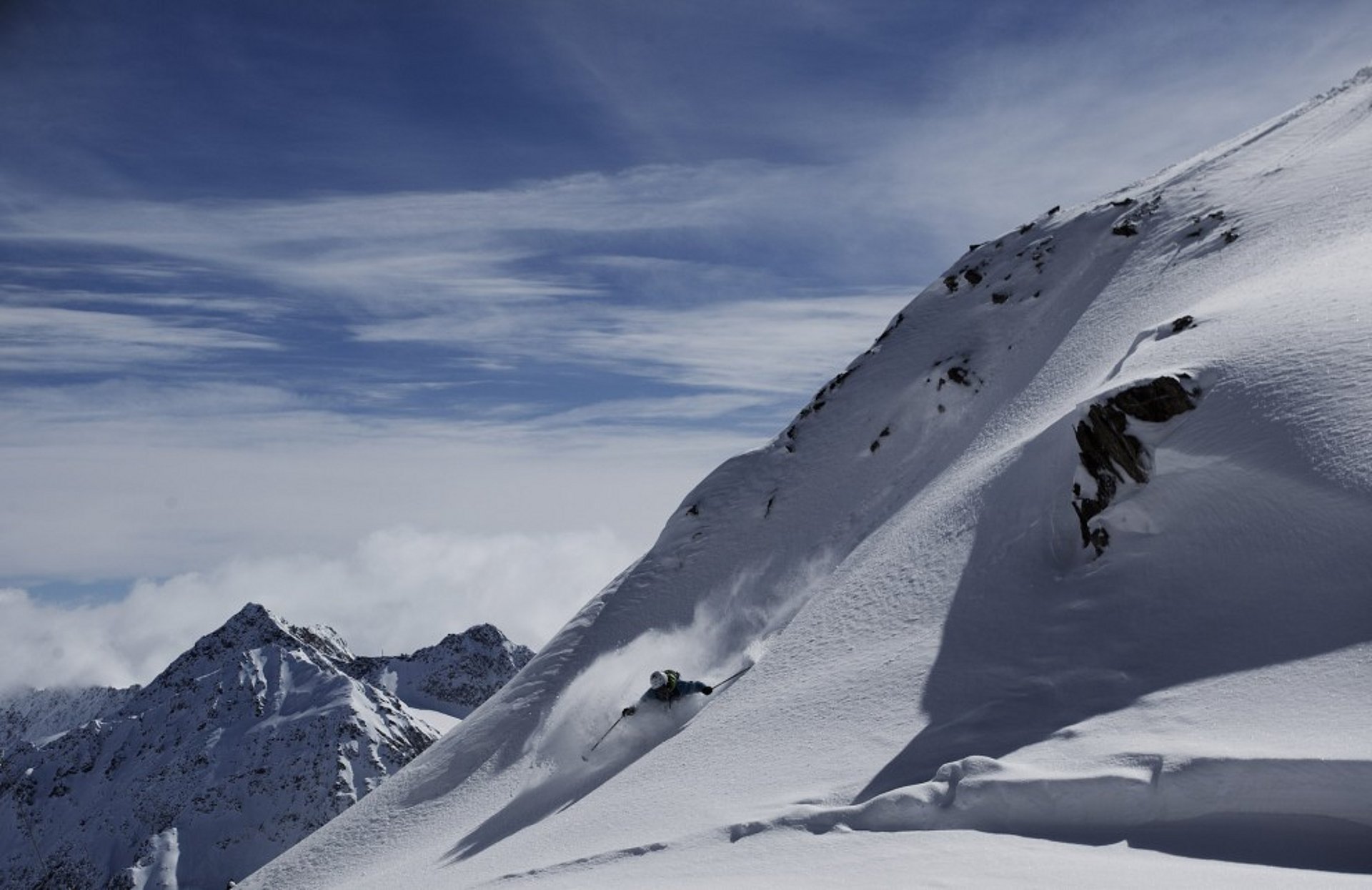 Freeride paradise
Where the piste ends the big tingle begins, far and wide no one in sight, the snow under your skis, untouched slopes, breathtaking nature and the finest snow - that's how we describe the fascination of freeriding in Pitztal. Numerous off-piste routes for beginners and cracks. At the latest since the freeride contest "Pitztal Wilds Face", the Pitztal has been one of the top destinations of the freeride scene with spectacular downhill runs.
Freeride Camp
Ice climbing
Ice climbers are can't wait for the cold season to start, when Tyrol's waterfalls freeze and snow and ice rule in Pitztal. The valley's 45 waterfalls usually freeze from December onwards and offer ice climbers ideal conditions to practise their sport until the end of March.
More information