Our pamper half-board
Our "pamper" half-board
Arrive & be pampered. That is our motto. Everything we serve is genuine and comes mostly from the region. Our grandparents were real trendsetters and BIO anyway. In this respect, not much has changed for us. Ronja Falbesoner has added a new facet to the kitchen: fresh herbs should be part of every dish. Either freshly plucked, dried, pickled and in the form of high-quality oil. Simply delicious, enjoy.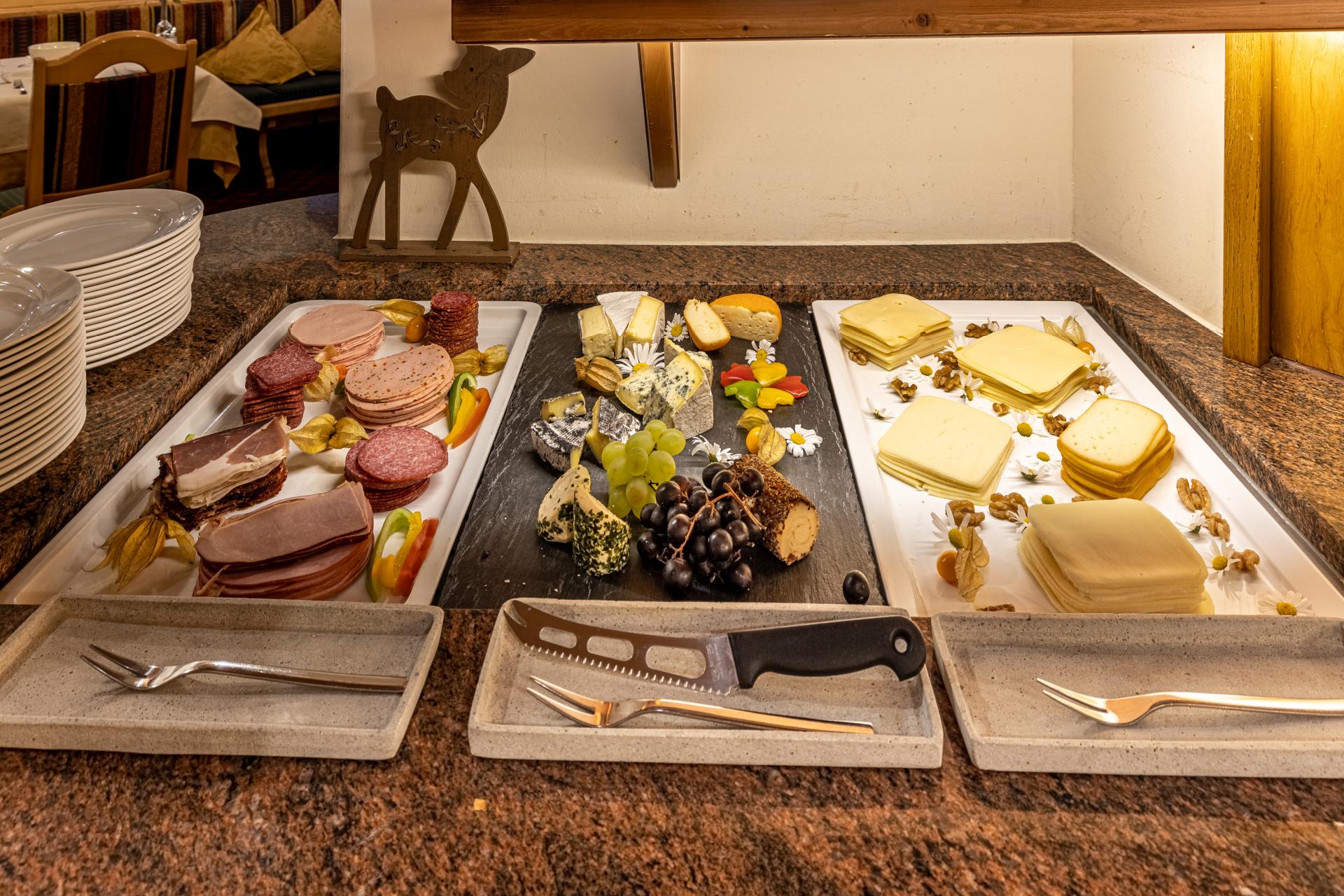 The perfekt start in your day!
We have expanded our breakfast buffet over the years and offer you a selection of
Homemade teas with wild herbs from our alpine garden
A wide selection of grist & grains for the perfect muesli mix
Vitamin bombs in the form of fruit & juices
Rich selection of cheese, sausage & spreads
Homemade jams & spruce needle honey
Honey from the Pitztal beekeeper
Bread from the local baker
Bergjause
Experience nature with all your senses. In summer, enjoy our snacks directly at your favourite spot: on the summit, in the middle of the meadow or even in our natural garden, we prepare delicacies for you to take away. A refreshment that should not be missed in winter either. After an exciting day in the snow or on the slopes, we await you in the afternoon in our cosy warmth parlour: With a hearty snack and cake.
It's dinnertime
There is a gourmet in all of us, isn't there? Why not try our 4-star culinary delights? Cosy flair with a view of the Naturgartl and an open, spacious restaurant and buffet area create enough space to feel good. In the evening, we invite you to enjoy a 4-course menu cooked according to our principles. We attach great importance to traditional cuisine, to "home-made" dishes and many a thing from grandma's recipe book and of course the legendary Austrian pastry cuisine. Our ingredients: regional products, gentle preparation and the use of fresh local herbs. You can simply taste it.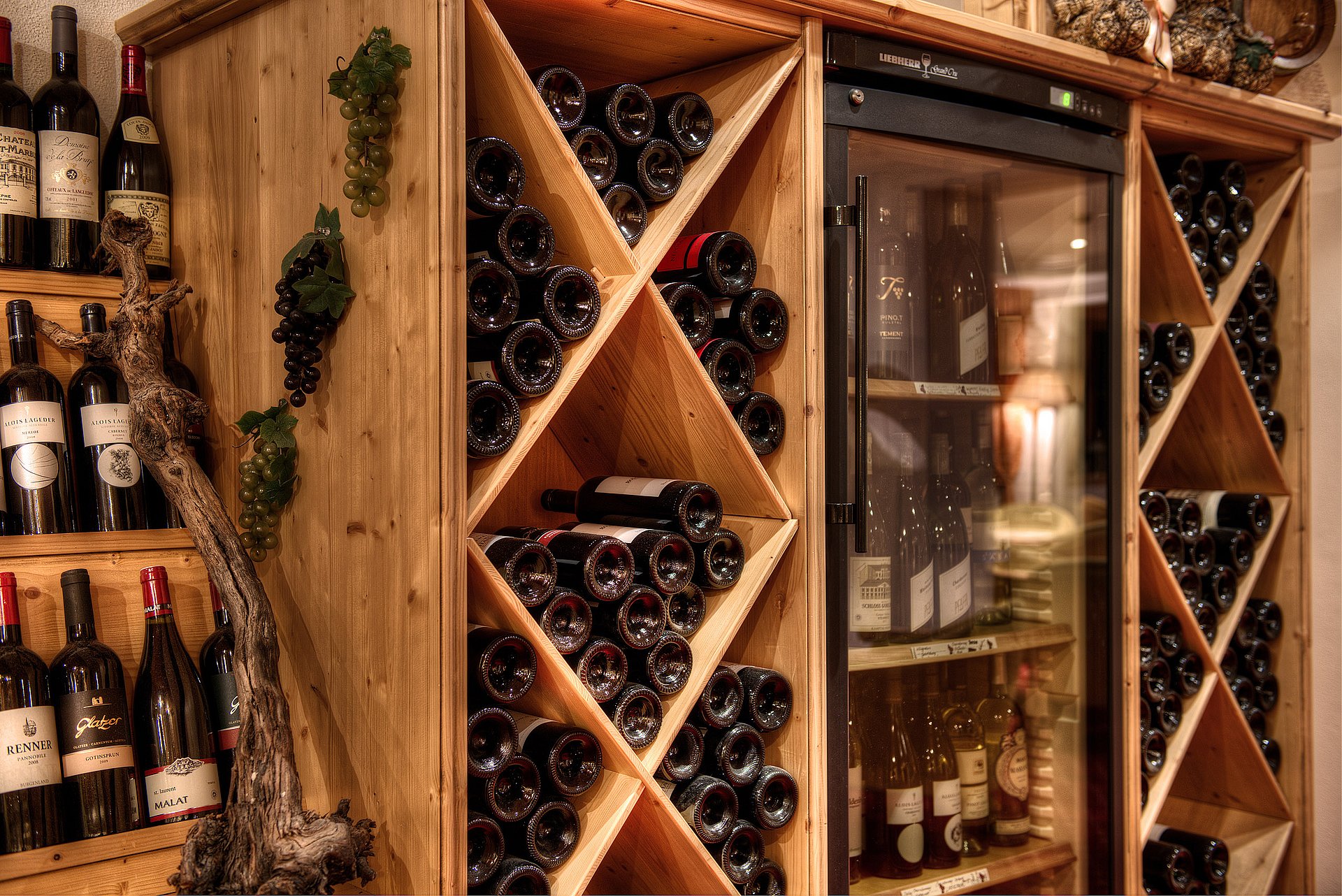 Already finished?
A pine schnapps, a drink or simply enjoy the wine from dinner. At the bar or in the cosy lounge. Playing cards in our small separate room. Here, too, we rely on Austrian wine quality, fine drops from the region or the classics of the bar scene.
Breakfast from 07:30 - 10:00 h
Our afternoon snack from buffet
Dinnertime from 18:30 - 20:00 h
Varied menus with salad buffet