Favourite places
In the sunshine in the middle of the natural garden with a view of the glacier. High up on the mountain with a view over the whole valley. Or in the warm living room, when the snow is raging outside and covers the entire area in a white blanket. Holidays at Hotel Gletscherblick are full of favourite places waiting to be discovered. Here we leave everyday life with its hectic pace and stress behind us and live only for the moment. They are mere without ifs and buts.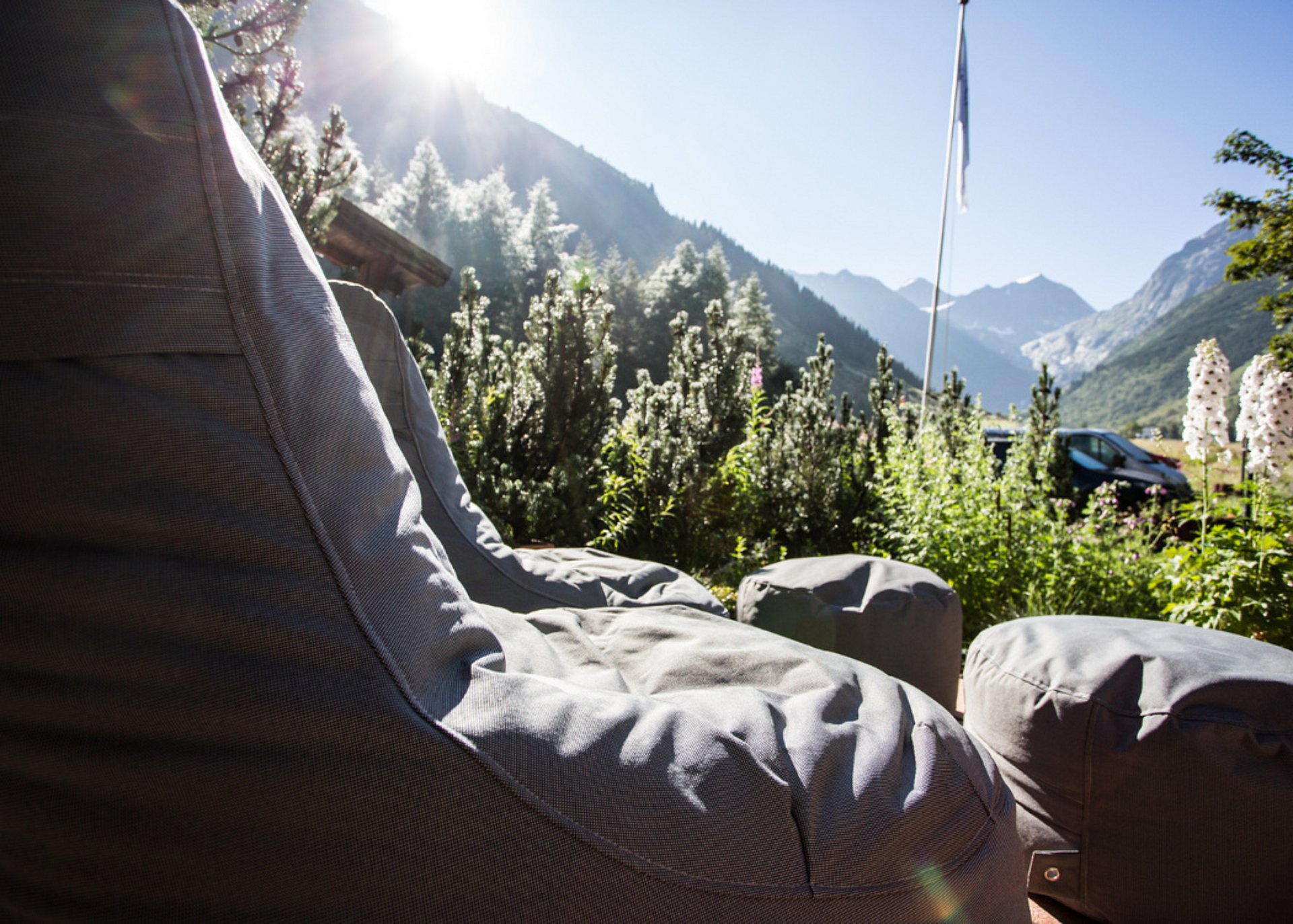 Nature garden
What is a nature garden? Our nature garden is a habitat for our guests, the wild animals and plants. As a member of the nature park, we promote species richness and thus also biodiversity. You will find mainly native wild plants that have established themselves up here at 1,700 m above sea level in our garden. Enjoy some time out in our nature garden.
Nature park
Herb garden
Ronja's flair for herbs. Our garden is a real treasure trove of natural herbs. The landlady has made it her business to learn everything about the herbs in the Alps and is happy to pass on her vast knowledge. Ronja reveals tips and tricks about herbal medicine and cooking with wild and natural herbs at the "herb tasting".
Herbs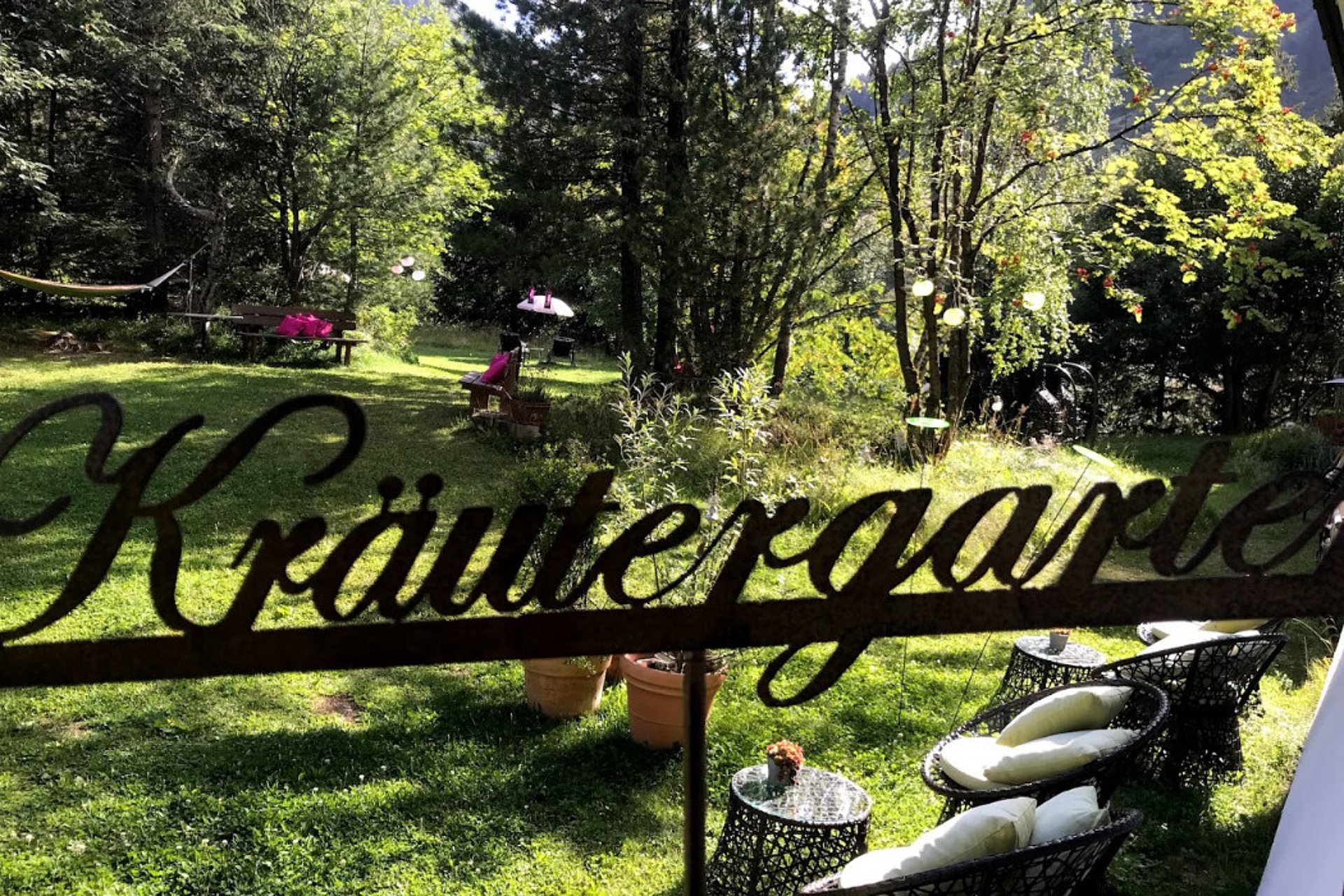 Recreation Garden
Wild waters, lonely mountains and no stress far and wide. Slow down, or rather OHMMM! If you don't manage to come down here, you won't manage it anywhere else. Our hotel is situated at the head of the Pitztal valley and that is what makes our place so unique. Tranquillity disturbed by the murmur of a stream or the chirping of birds and nothing else. The perfect place for your yoga exercises.
Yoga offers